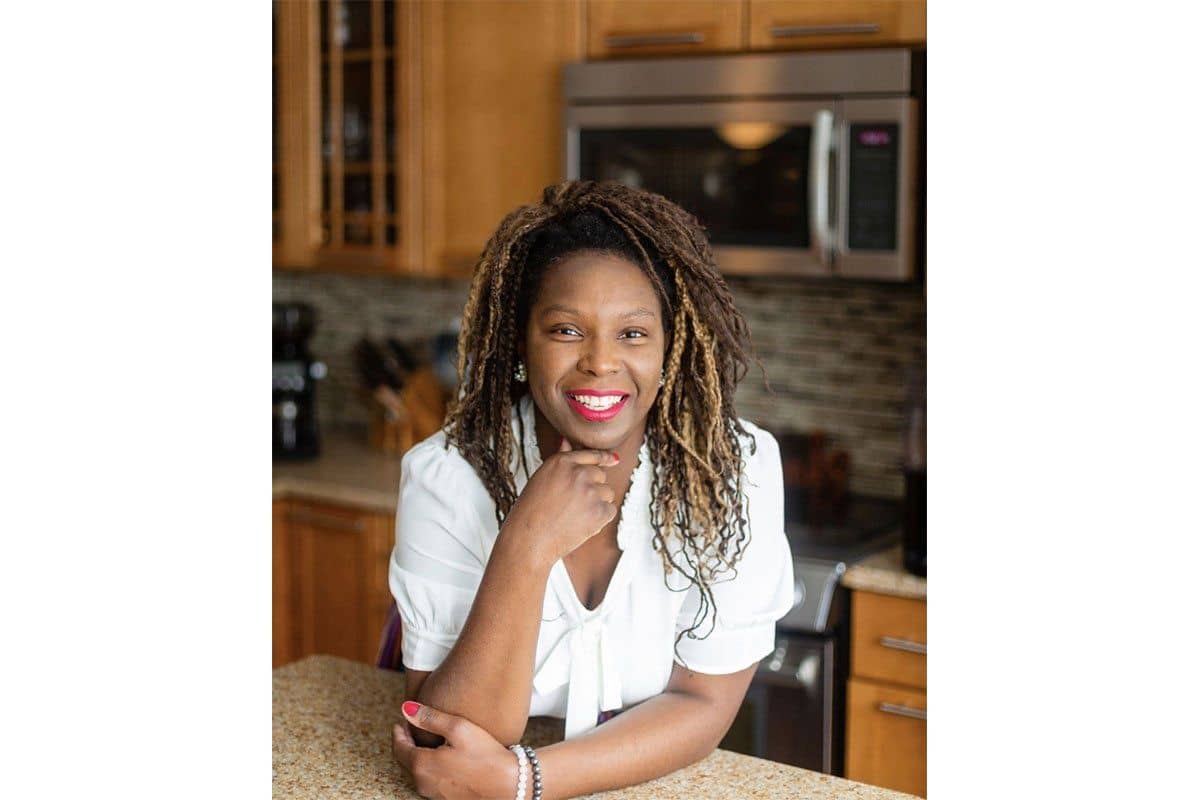 Find Lavender on social media &
podcasts sharing her insights and
strategies on how to
FREE THE CLUTTER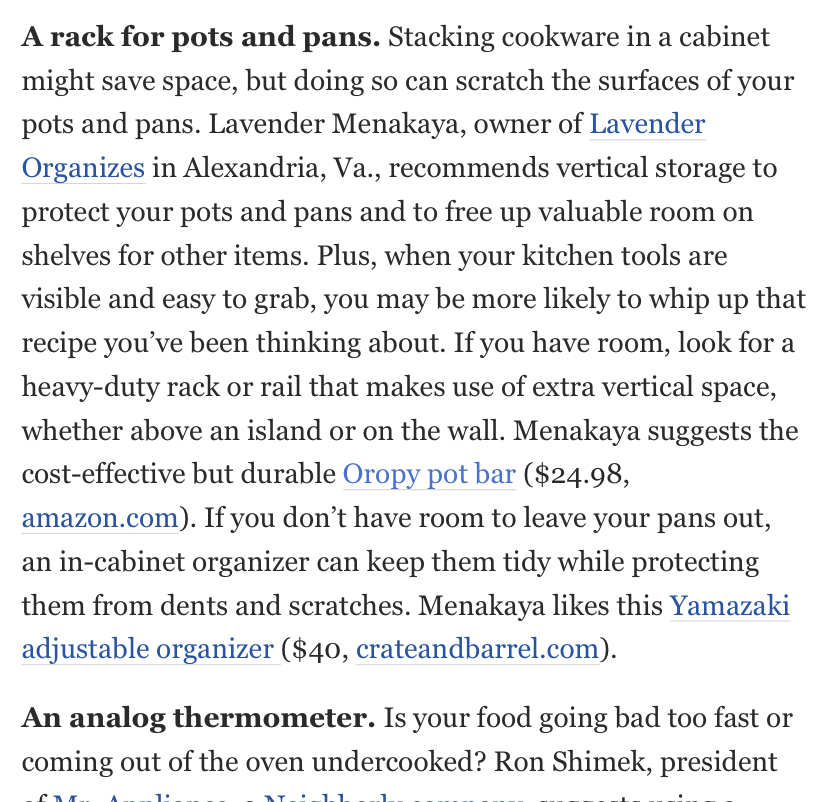 Lavender Organizes Featured in The Washington Post
The 10 items every kitchen
needs, according to experts
Lavender Menakaya, owner of Lavender Organizes in Alexandria, Va., recommends vertical storage
to protect your pots and pans and to free up valuable room on shelves for other items. Plus, when
your kitchen tools are visible and easy to grab, you may be more likely to whip up that recipe
you've been thinking about. If you have room, look for a heavy-duty rack or rail that makes use of
extra vertical space, whether above an island or on the wall.
Read the Full Article Here