Package Discounts
A minimum of 6 hours is required for 1 room/space. For larger rooms/spaces, such as very cluttered basements, the hours are doubled. Package discounts begin at 36 hours. For anything less, the client will be charged the standard rate of $85 per hour. Packages must be paid in full to secure the discounted rates and a spot on the Lavender Organizes calendar.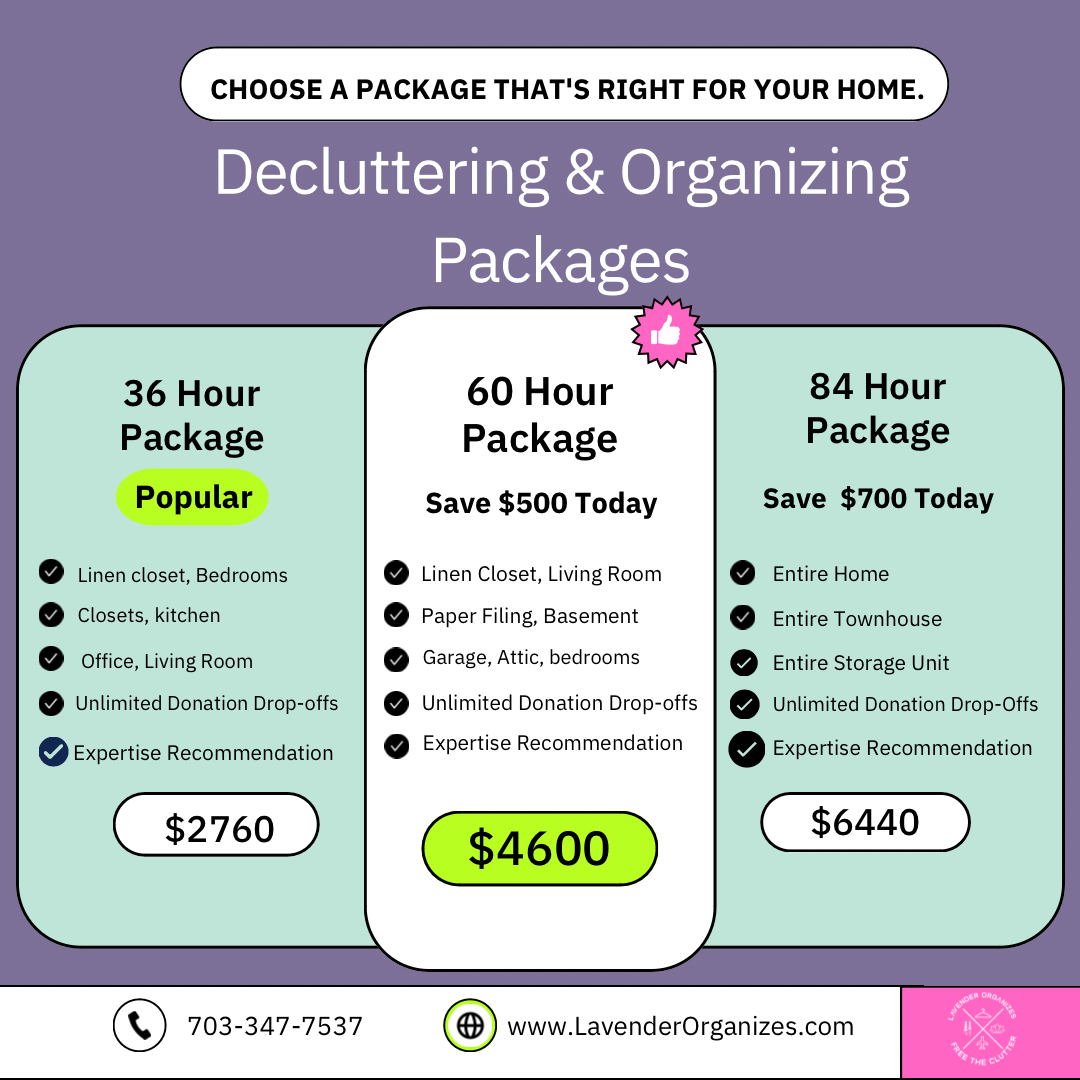 CUSTOM PACKAGES 
1 organizer-$85/Hour
Please include the hours in a note on the form of payment.
Not sure how many hours fit your need? Get a Free Consultation.
Forms of Payment:
VENMO:
Lavender Organizes L.L.C
@LavenderOrganizes
For Verification: (304) 320-5595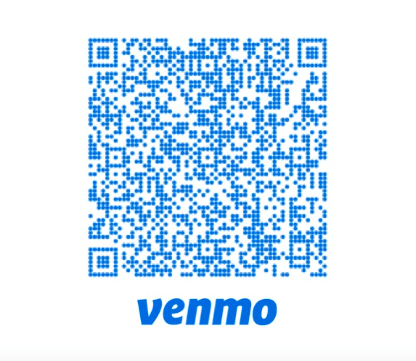 All-Inclusive Service The following services
are included with all packages at no
additional cost.
Time spent shopping for supplies

Time spent designing layouts and organizing solutions for you

Arranging appointments with other service providers

Hauling donation items after your session (Limited to one car load per session)

Custom made labels 
All This is not for you if you:
Are not ready to let things go your home or get help with your home. 

Prefer to get projects done all at once 

Do not have a several hours a month to commit to decluttering or organizing 

Prefer to work by yourself and at your own pace. 

Want someone else to do it all and you are not committed to helping to create long-lasting change. 

Are not not consistent with the scheduled appointments and cancel often. 
COMPLIMENTARY CONSULTATION
Lavender Organizes offers complimentary, on-site consultations. During this time we will tour your space/home, assess the areas that are causing stress, and identify positive solutions to improve organization. 
Home Organization Services in Washington, DC
The extent of home organization sessions in Washington, DC, you may need depends on the size of your home, the number of years you have lived there, and how many family members still regard your house as their home.
Lavender Organizes offers several levels of home organization sessions, with prices based on the total number of hours over the specified number of sessions included. Named to evoke travel destinations where luxury accommodations keep everything organized for you, our packages cover organizing your home based on its size and your needs.
Call Lavender Organizes to discuss how many rooms you have that need decluttering and organization as well as your goals: Are you downsizing? Making room for grandchildren or guests? Or are you simply drowning in possessions you don't use and don't need? Whatever your organizational challenge, Lavender Organizes can help. Call today.