Transform Your Kitchen: Declutter, Organize, and Rediscover Joy in Every Culinary Moment with Best Kitchen Organization Services in Alexandria VA
Revamp. Arrange. Enhance. Refresh
We Embrace Orderly Cataloging, Ensuring Our Services Are Flawlessly Categorized!
Professional Decluttering
Get best kitchen organization services in Alexandria VA, crafting tranquil spaces, promoting simplicity through personalized organizational solutions and expert advice.
Skillfully organized to enhance, cultivating a stress-free, highly functional, and spacious kitchen environment with our professional kitchen organizers in Alexandria VA.
With a pantry organization company in Alexandria VA, systematize, categorize, and optimize your space for a joyful and healthful culinary environment.
Delivering continuous kitchen clutter management solutions, guaranteeing an organized, clutter-free space with routine maintenance and personalized upkeep strategies through our kitchen decluttering services in Alexandria VA.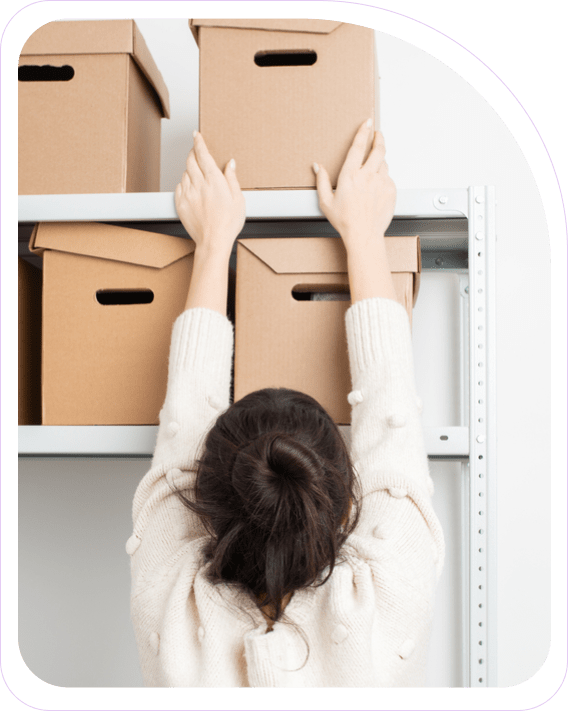 Step-by-Step Guide to Lavender Organizes
Embark on a remarkable journey towards a clutter-free kitchen, whether downsizing or transitioning to a new space. Rely on our kitchen organizing experts in Alexandria VA, providing customized solutions for a seamless process. Trust our expertise to simplify your kitchen and create an organized environment.

Allow our coherent approach to transform kitchen chaos into order. Our hands-on service specializes in organizing kitchen items, simplifying your transition with ease. Trust us to make your kitchen decluttering journey stress-free, providing peace of mind throughout the process.
Move forward to experience the benefits. Lavender Organizes presents top-tier kitchen organizing services in Alexandria, infusing peace and tranquility into your culinary spaces. Hire kitchen organizers experts in alexandria va who excels in effective kitchen decluttering, crafting serene environments tailored to your individual requirements.
Lavender is extremely personable and FAST! Her website is very clear and transparent— there is no guessing what she charges and offers. She is extremely professional and I will certainly have her back for routine maintenance and future needs. What a wonderful gift for my partner!
I was pleased with the finished project. Lavender and her team showed up, worked and made a difference in my living space. I appreciate the service and the difference this type of service has made in my home.
Lavender has a savvy eye to help your home come together with style. Paired with her soothing coaching to tame "collections" of housewares and kids toys, my house looks better and feels more comfortable to live in. Lavender's professionalism has won my confidence in home organization.
Lavender and her team are fantastic! They transformed our home into a much more peaceful, accessible, and neat environment. I would highly recommend Lavender Organizes to anyone looking to declutter and organize their home!
We cannot recommend Lavender enough. It was really great to work with her, and not only did she transform our house, but she also taught us countless tricks to help keep us organized. I rarely write reviews, but we had such an amazing experience working with Lavender I wanted to be sure to share this.
Great experience with Lavender. She made our living room built-in shelf look so great we still have it pretty much exactly as she did it. Very happy with her recommendations for our basement play/tv room storage as well. Also appreciate the tips we just got in the mail for dresser organizing. Thanks!
Contact Our Home Organizing Consultant at Lavender Organizes
We offer professional decluttering, organizing, and deep organizing services to help you or a loved one get organized. Contact us at (304) 320-5595 or fill out our online contact form for a free consultation.
Want to discuss before we begin? We've got that covered!
Lavender Organizes assures a haven of tranquility amid kitchen clutter through our expert decluttering services. Embrace the metamorphosis as we customize your kitchen spaces to mirror your serene lifestyle. It's time to enjoy the peace and tranquility you deserve with our professional kitchen decluttering solutions.
Lavender organizes proudly supports Earth day